Xtreme KNI23531-2E 230mm Rigid Ceramic Twin Plate clutch kit with flywheel Nissan 180SX, 200SX S13, S14, S15 SR20DE/SR20DET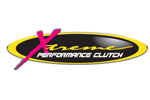 Easy return of products within

14

days
Free delivery from

113,12 EUR
Vehicle Compatibility: Nissan 200sx engines SR20DET
Xtreme Clutch has been at the forefront of performance clutch technology for decades. Our in house testing machinery and close bonds with motorsport has allowed us to do extensive testing on various combinations of material and disc designs to suit high performance and racing applications. The Xtreme Clutch name has become synonymous with high performance.
Your Xtreme Clutch has been designed and developed in-house using state of the art CAD software and testing machinery. This results in a clutch that exceeds application requirements for performance, wear and driveability in the long term.
Product range:
Stage 1 and Stage 1+: Street Performance & Towing
The stage 1 clutch kit uses an upgraded pressure plate with increased clamping pressure, combined with an organic friction disc. Stage 1 delivers substantial increases in performance and power holding capability whilst retaining near factory type driveability, and is designed primarily for high performance road going vehicles.
Stage 2 and Stage 2+: Street & Track
The stage two clutch uses an upgraded pressure plate combined with a ceramic friction disc in either sprung or cushioned configurations. The stage two clutch range is designed for road and track going vehicles that require a higher torque capacity and temperature tolerance, and faster engagement. Clutch engagement is more aggressive than stage 1, so it is not recommended for daily driven vehicles.
Ceramic Race Series: Race vehicles 
The ceramic race series is a race only clutch and flywheel package. It is available in single, twin, or triple configurations and also in 3 different diameters and up to 5 different flywheel designs depending on the vehicle specific requirements for torque capacity, weight, and moment of inertia (MOI). An extensive number of combinations gives the customer the ability to customise the ceramic race series for all levels of serious competition use.
Carbon Series: Extreme power applications that require good modulation
The Xtreme Carbon Multi clutch was developed for extreme horsepower cars that require good modulation characteristics. The Carbon Multi series is available in twin and triple versions in a variety of combinations including full-face and 'button type' linings, in carbon-carbon and carbon-steel versions. Although the Carbon Multi is primarily intended to hold extreme power and torque and is not designed as a street clutch, it can deliver surprisingly good driveability.
Flywheels: Performance Clutch applications
Xtreme Clutch stocks one of the World's largest ranges of performance flywheels. The range encompasses hundreds of applications in aluminium alloy, chromoly lightweight, and chromoly ultralight materials, including versions to suit motorsport clutches.
230MM Xtreme Twin Plate Ceramic